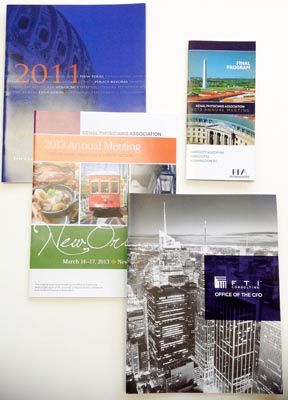 Imaging Zone can provide you with quality catalogs and newsletters at a very reasonable price. Some are printed digitally, while others are printed offset.
Catalogs/newsletters come in different sizes and number of pages. The most common size is an 11" x 17" flat and folded to 8 1/2" x 11" finished size, with staples placed along the fold in 2 positions. Some are refolded to 5 1/2" x 8 1/2" for mailing. A minimum bound catalog is 8 pages. Any catalog that is larger than 48 pages is usually perfect bound and not saddle stitched.
Catalogs/Newsletters can also be half-size, meaning that it is 11" x 8 1/2" flat folding to 5 1/2" x 8 1/2". Some have a finished size of 6" x 9" and some are of any size that the designer envisions. Some are square, oblong, or even die-cut to a specific shape.